---
Delilah Rodrigues of the Khaleej Times wrote a fantastic piece about the Old Library's history. Please head over and have a read!
https://www.khaleejtimes.com/uae/dubai/dubais-oldest-english-library-completes-50-glorious-years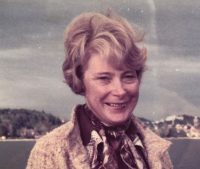 Check out this article in Gulf News about Lady Margaret Bullard, who founded the Old Library in 1969. She was invited to Dubai by the Old Library to celebrate the 50th anniversary.
You may not know this, but your library turns 50 this year!
From the Dubai days of the Trucial States, to a Dubai that is developed and dynamic, the journey of The Old Library has been a sum of many parts! Click on this link to follow the story – History of the Old Library.
As part of the celebrations we will be conducting a daily raffle draw for all our members (except Fridays), from the 20th of October 2019 to the 20th of November 2019. The winner of the draw will be given a Gift Coupon worth AED 50/- from Kinokuniya.
We have also invited the founder of the Library – Lady Margaret Bullard – to visit us in November and she has graciously accepted. We have kept a book out at the reception desk; we thought it would be lovely if our members could leave messages in this describing what the Library means to them. You could also email us your messages and we will print these out and paste them in the book. We will be presenting this book to Lady Bullard when she visits us.